The event "Enjoy playing games by your paralyzed hands with the device Yomitol-Kun was a success!
On March 12, Goisshoshimasho had our first event of the year, "Enjoy playing games by your paralyzed hands with the device Yomitol-Kun!". Many of the participants had hemiplegics due to the aftereffects of a stroke and enjoyed the original video games we prepared for this event by skillfully operating switches with their paralyzed hands. We had a great time.
What they said before the event began were:
My right hand has been paralyzed. I can't move it at all. But I felt I should come and see what it is all about," said Tetsu.
Toki hesitated and said, "What do you mean by playing video games with a paralyzed hand?
Reiko said, "I have no idea, either." But she continued positively, "Let's give it a try anyway!"
"My left hand hasn't moved for 14 years. Can I make it?" Yasu-san asked frankly,
Hiro-san said modestly, but with a smile and hope, "I would be happy if my hand could move."
Every participant was curious but anxious about playing with the paralyzed hand only, each with feelings of frustration, give-up toward the paralysis.
At first, Takagi explained the function of Yomitol-Kun using a pair of glasses as an example.
When we have difficulty seeing things, we use glasses.
For example, if we are intense nearsighted, we wear glasses with a high degree of power. If with a low degree of power wears glasses a low degree of power. With Yomitol-Kun (device and system), the support strength is adjusted by the device according to the difficulty in moving hands. Even though we are nearsighted and have difficulty seeing with the naked eye, we can look at things without being conscious of myopia by wearing glasses that fit us. So a person with a paralyzed hand can enjoy video games by operating switches with the support of Yomitol-Kun. It is a dreamlike device. I can't help but admire my explanation.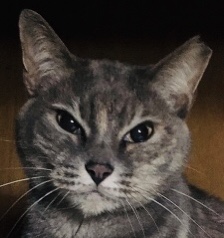 So did the participants all understand what Mom was explaning?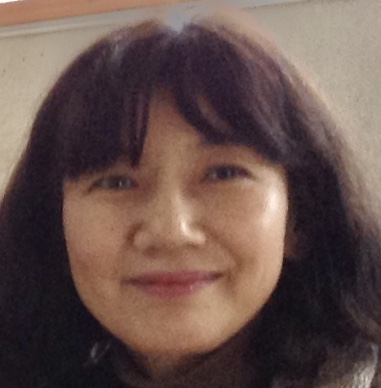 I am afraid not, unfortunately. They seemed anxious about it. So it is "proof is better than argument".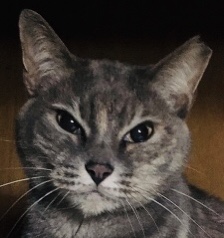 Anyway, it was good that they all gave it a try.
Some of the participants had contractures in their paralyzed hands. And some whose fingers were extended but not strong. There were ones who had difficulty in moving their hands, and those who had only mild paralysis. I told them not to worry because Yomitol-Kun could assist them. Okada-san who developed the device Yomitol-Kun was ready to stand by, in operation to help participants. Three types of switches were available for the event so that participants could choose one that was easy to use.
A highly sensitive type that transmits power almost by slight touch.
A type of switch that can be operated with a fist with a contracture.
A type that can be operated by one with mild paralysis by holding and changing the angle of the wrist.
We had prepared three Yomitol-Kun units so that multiple participants could play at one time. But since it was the first time for all the participants to play with the Yomitol-Kun, they wanted to see how others were operating switches. They chose how each one tried in turn, and when one person was playing, other participants turned into seeing and cheering the player.
It was an exciting event.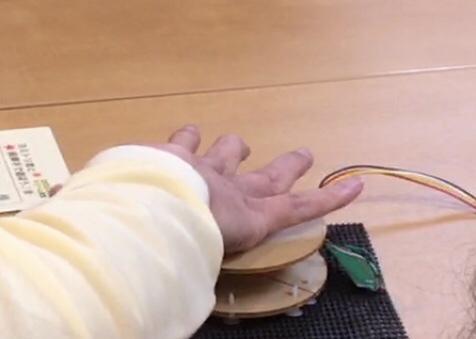 The video games we prepared were three:
A game of shooting cannons and collapsing blocks
A game to repel approaching specters with a well-timed hammer
A game in which you drive a car along a winding course.
What do you think?
It sounds like fun, doesn't it!
All the games were easy to play by simply pressing a single switch. Everyone watched the game screen and could push/touch the switch with great concentration with the paralyzed hands.
It was amazing to see everyone unconsciously timed their movements with their paralyzed hands while looking at the screen. I took a video of each one playing the game to show them. Some were surprised to see themselves playing video games with their own paralyzed hand movements.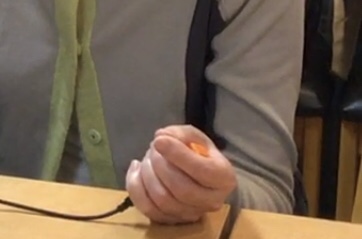 At first, the participants were puzzled by my explanations. But once they started playing the game, they played with great concentration, and those who were watching cheered the player on as if they were playing themselves.
The remarkable repeated push of switch by a paralyzed hand!
Switch on and off at will!
There it is!
Go!
Oh, good!
Oh, no!
Oh, no! Off course!
Congratulations on your goal!"
The venue is a rental room owned by Dream, a nonprofit organization supporting stroke survivors, with Dream's cafe adjacent. I heard later that some of the customers at the cafe were curious to ask the staff what was going on in the rental room because of the exciting and lively atmosphere.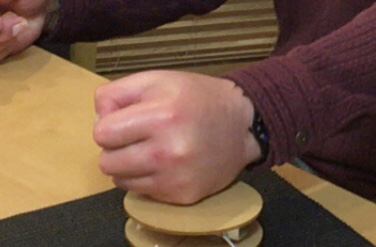 The fun time passed quickly, and the first Enjoy playing games with your paralyzed hands with the device Yomitol-Kun! was successfully finished.
At the suggestion of Masuo-san, an occupational therapist and advisor to the event, we asked the participants to fill out a questionnaire. Many of them responded that the event was very enjoyable and they would like to do it again. Other comments were
"It made me feel positive."
"Games are fun and motivating.' I like that they are easy to play. I enjoyed them."
"I liked that there were choices in the types that could be used with paralyzed hands."
"The organization was well thought out."
"I knew it was important what to do for practicing hand movements, but I realized that how you feel during practice is also very important."
As the organizer of this event, we were happy to know that the event motivated them to use their paralyzed hands more positively.
We were also happy to receive good suggestions that we can utilize in the future. We could feel strongly that all the participants this time were like members of the development team for the further evolution of Yomitol-Kun.
Thank you very much for your participation!
We would also like to thank the following people for their cooperation in organizing the event.
Okada-san of Aichi ICT Support and Education Association, the developer of Yomitol-Kun,
to Masuo-san, an occupational therapist who served as an advisor and guided participants with tips on hand positions and movements.
Here are the comments from the two of them!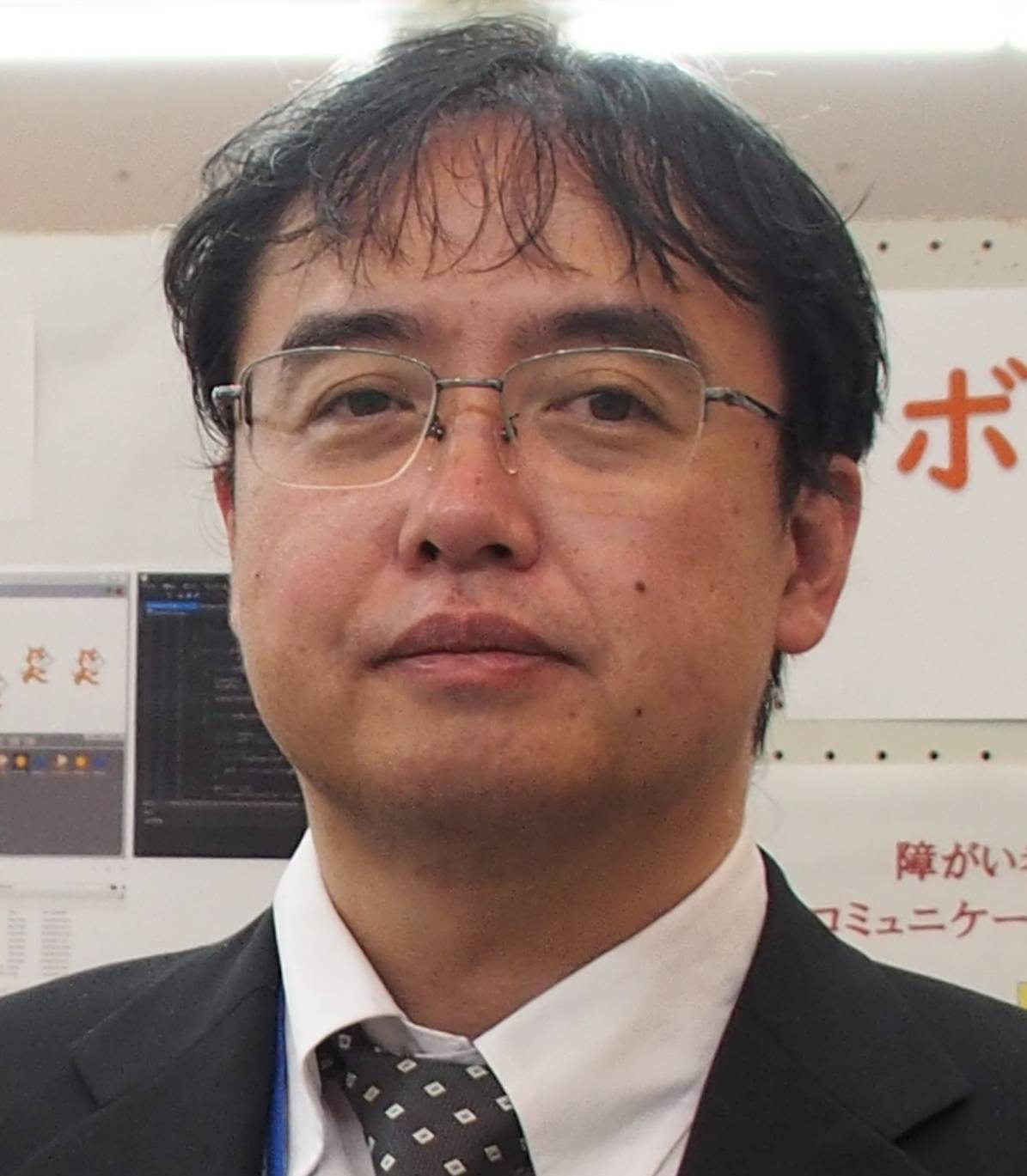 Hiroshi Okada, President, Aichi ICT Support and Education Association
Thank you for your participation. I am happy that you enjoyed it. If you have any requests for games with this kind of operation, contact me via Goisshohsimahso. I will make fun games!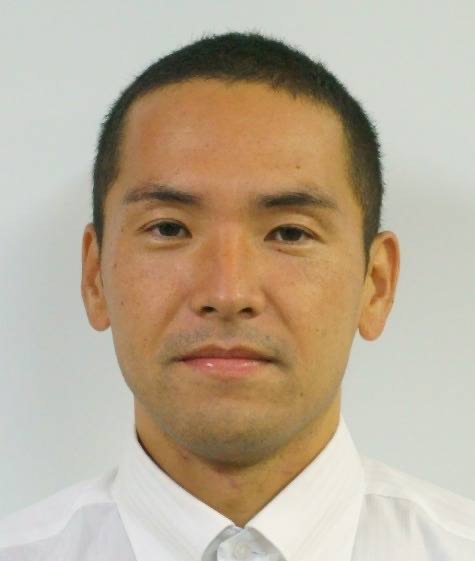 Akira Masuo, Occupational Therapist
Thank you for participating!
We will try making the switch operation method suitable for your paralyzed hands. Let's have fun together again!
We would also like to thank Kuroko-san, a fellow ICT support staff member, who rushed from an earlier support site.
Kimie-san, a wife of a participant supported other participants.
Hoshi-san overcame hemiplegia by practicing the harmonica, and
Ume-san and Fuji-san, who helped monitor the rehearsal the week before, and
Toyama-san, the President of Patient vegetative state patient care family association in Tokai area, Himawari, for coming to interview us.
Thank you all!
And to followers, we sincerely appreciate your warm interest and support.
When we do something helping each other, our hardships will blow away.
Laughing together doubles the fun!
If we think together, we may be able to solve the difficulties we face.
We appreciate many requests from participants to hold the event like this again.
The information about the events will be announced here on our website Goisshoshimasho. Check back from time to time!
If you would like to receive email invitations to our events, contact us using the contact form.
Goisshoshimasho!