Thank you for visiting Goisshoshimasho! I do appreciate your visit to my Japanese blog.
Goisshoshimasho is a Japanese word that directly means "do something together" and "share."
Since childhood, I have been interested in languages that convey thoughts and views. And I have liked writing.
My native tongue is Japanese and, I have studied English, Spanish, Indonesian, Chinese, Korean. I will write in these languages, firstly in English. I would be happy if you find some posts and scenes which resonate with you.
Visit my blog sometimes when you have time to have some new English posts. Thank you.
Goisshoshimasho!
Takagi Kumiko
Website name : Goisshoshimasho!
URL :https://www.goisshoshimasho.com
Built with :WordPress Theme:Lightning)
Blog Topics :The main topic of my blog is lifework as a communicator for people in a locked-in state caused by severe disease and injury. I also write about lifestyle, food, pet, gardening, DIY, friends, music and language.
Multilingual: Some contents have multilingual translation with explanations for unique Japanese things.
All views are my own.
Quotes will include sources.
Category: Diary/Essay/Yomitol The Assistive Communication
Works:
The 52nd NHK Welfare Award-Winning Essay (Link to The Hat Spring Project)
Original songs on YouTube link will be soon released.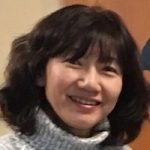 Takagi Kumiko
Communicator
I have been working as a foreign language interpreter, translator, tutor for about 40 years.
An experience of encouraging people who suffered from the Great East Japan Earthquake in 2011 made me turn to be a communicator for people in locked-in states because of severe disease or injury. Member on board of non-profit organization by and for stroke survivors. ICT support. I am in a dilemma about what to do with beautiful empty chocolate boxes and gift wrapping paper I can't throw overwhelming my space at home.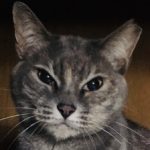 Alesa
Blog Buddy
Alesa is the eldest of the four adopted cats of the Takagi family.
She is clever and helps Takagi, her foster mom. She also likes conveying her demands to mom.
Alesa will appear on the blog Goisshoshimasho to speak for Takagi's other thoughts.
I bet you'll like it!